720p telecamera Wireless Indoor P2P rete Cloud telecamera IP


Home Wireless Wifi P2P HD IP macchina fotografica Descrizione:
Il wifi telecamera ip contiene un altoparlante incorporato e microfono. Se il computer o smartphone, tutto ciò che si dice o si sente verrà attraverso chiaramente e immediatamente. La telecamera ip wifi ha funzione di motion detection alerts. Con questa funzione attiva, la telecamera ip può tenere traccia anche i più piccoli movimenti.
e quindi inviare e-mail. La tecnologia di visione notturna della telecamera ip consente inoltre di ottenere un quadro chiaro cystal anche quando è buio.

Visualizzazione mobile supporto (1), immagine di acquisizione allarme, colloquio bidirezionale di voce, telecomando e monitor audio
(2) controllo di sostegno PTZ: 355℃ orizzontale, verticale 90 ℃
(3) supporto multi-lingua, identificazione automatica di lingua secondo sistema operativo mobile
(4) protocollo di supporto ONVIF
(5) supporto IR visione notturna: 0 LUX di illuminazione bassa, 11pcs luci a LED, distanza di IR: 25meters
(6) rilevazione di movimento di sostegno: caricamento di informazioni evento e allarme via e-mail o FTP
(7) supporto codifica con sensori di allarme senza fili, come i rilevatori PIR, contatti magnetici porta/finestra, rilevatori di fumo ecc.
(8) supporto CMS, max per 64ch
(9) supporto password multi-livello di protezione, alta sicurezza
(10) carta di TF max supporta 64 G
(11) senso dell'installazione: parete di montaggio, montaggio di sollevamento
Specifiche telecamera IP Wireless di micro SD Card Slot
System

CPU

Industrial-grade embedded microcontroller Hi3518E/GM3518S

Operating system

Embedded LINUX OS

Soft system

Android IPhone Windows

Video

Image sensor

1.0MP CMOS

Video Compression Format

H.264

Video Signal System

PAL&NTFS for optional

Video Resolution

720P:1280*720 960P:1280*960

Playback Image Quality

720P/960: 25fps or 30fps

Motion Detection

Support

Minimum illumination

OLUS/F1.2

IR

Supprt 5th generation high light IR

Video call

Support high-fidelity speakers

Screenshots function

Support

Audio

Compression

AMR

Audio Output

Built-in microphone

Audio Input

Built-in speakers

Recording

Recording Mode

Manual recording, shedule recording, alarm recording

Video Storage

Micro SD/TF

Alarm

Alarm triggered

Email Speakers alarm,Alarm recording,Capture&Email

External Alarm

Support all kind external wireless alarm linkage 433MHZ 315MHZ

Alarm Hint

Speakers alarm,Alarm recording,Capture&Email, mobile phone ringtone

Network Conection

RJ45

1 RJ45 Interface, 10/100 Self-adaption

WIFI

Support, 802.11 b/g/n

P2P

Support, unique P2P number, can work in LAN

Compatibilty

Protocol

ONVIF

Safety

Password Protection

Multilevel encryption, seniority password protection

Others

Power Supply

DC 5V 2A

PTZ Control

Built-in horizontal and vertical control motor

Power Consumption

3W

Working Temps

0℃- + 55℃

Working Humidity

10%-90%

Size

130*100*123 mm with WIFI antenna

weight

800g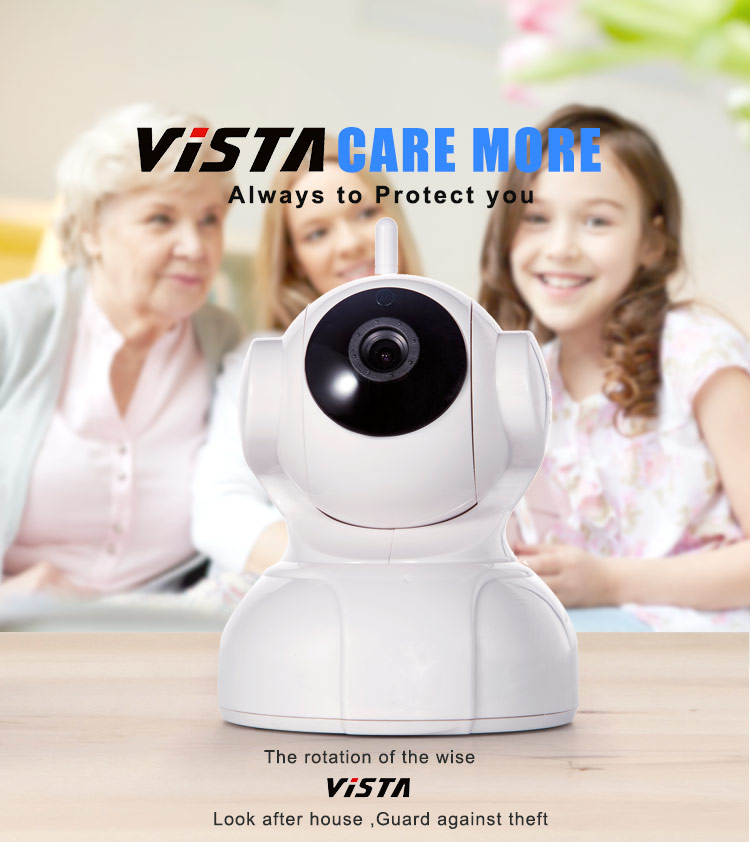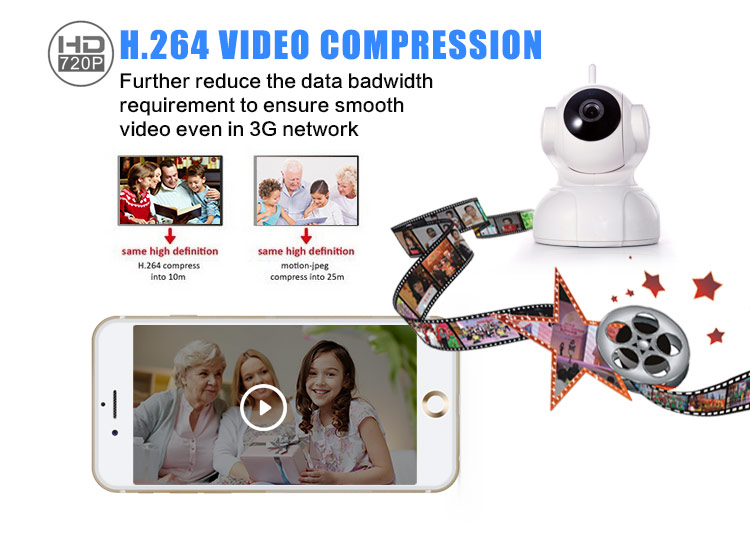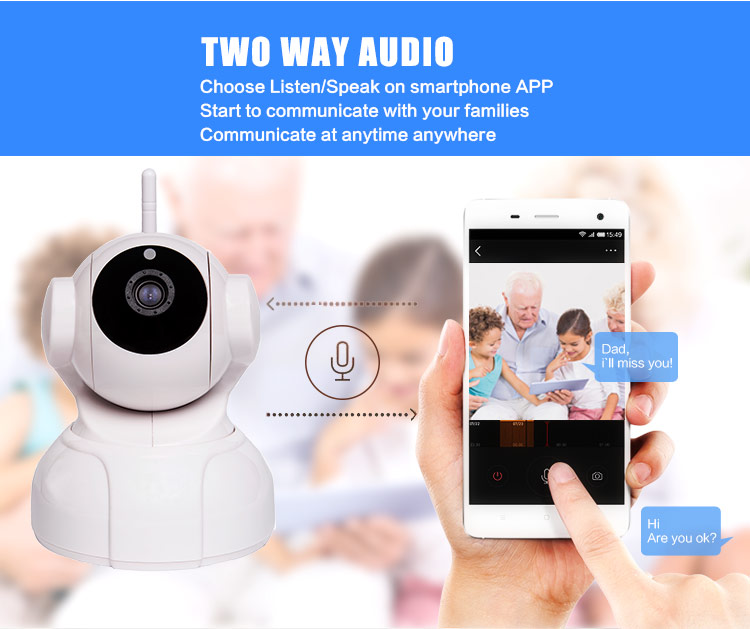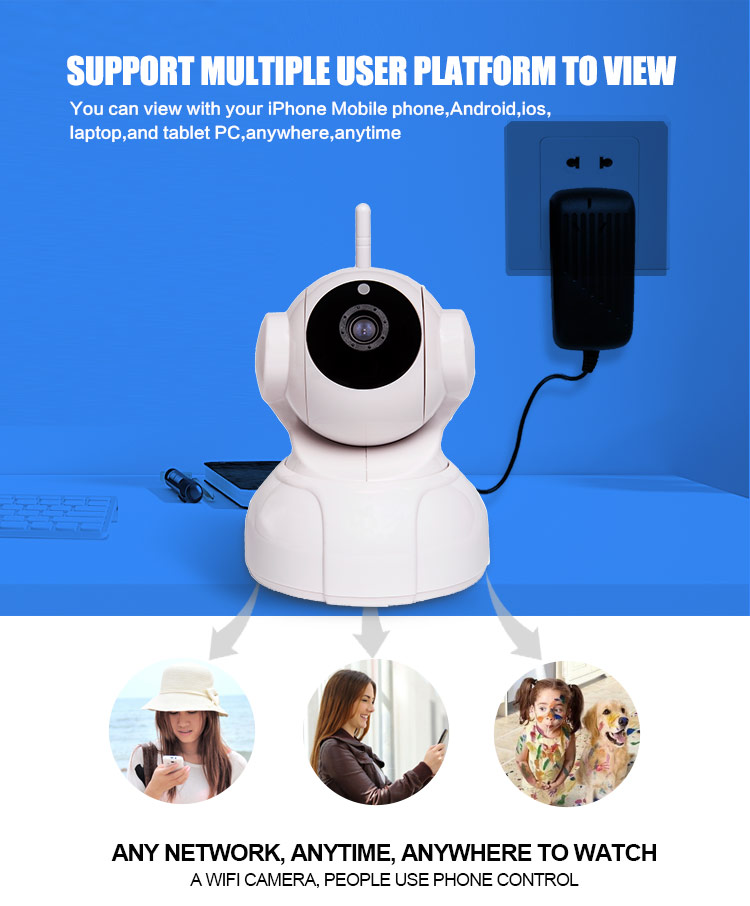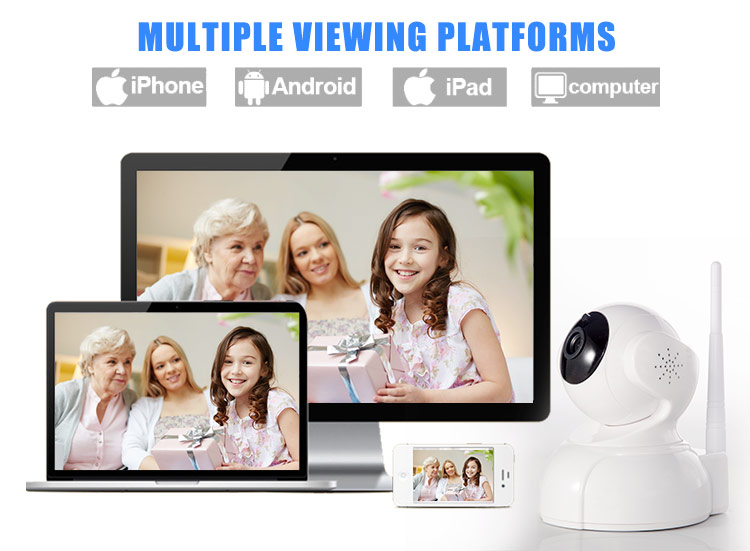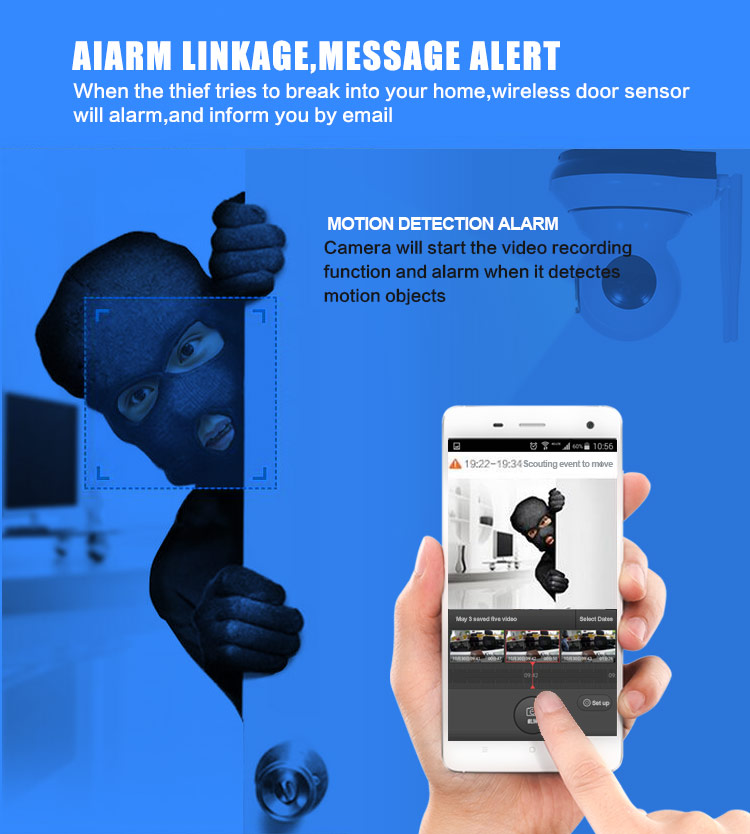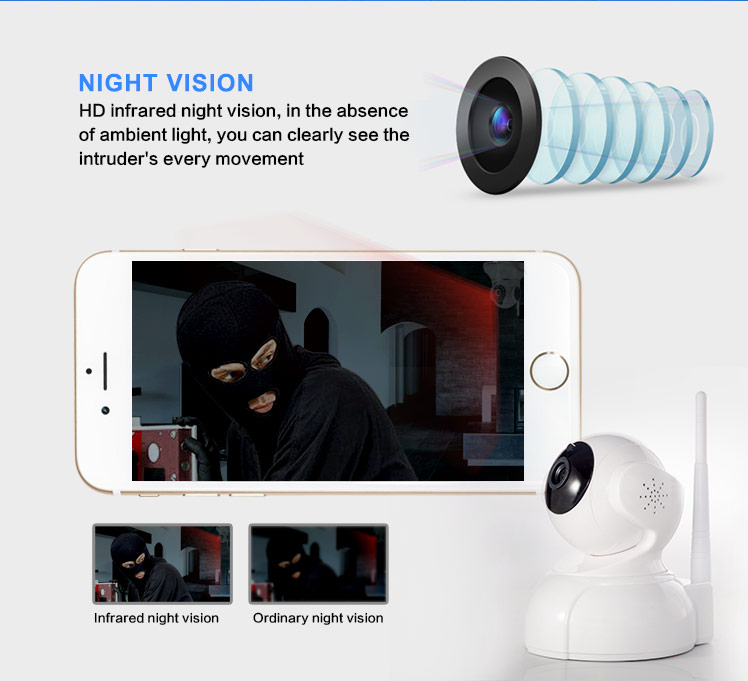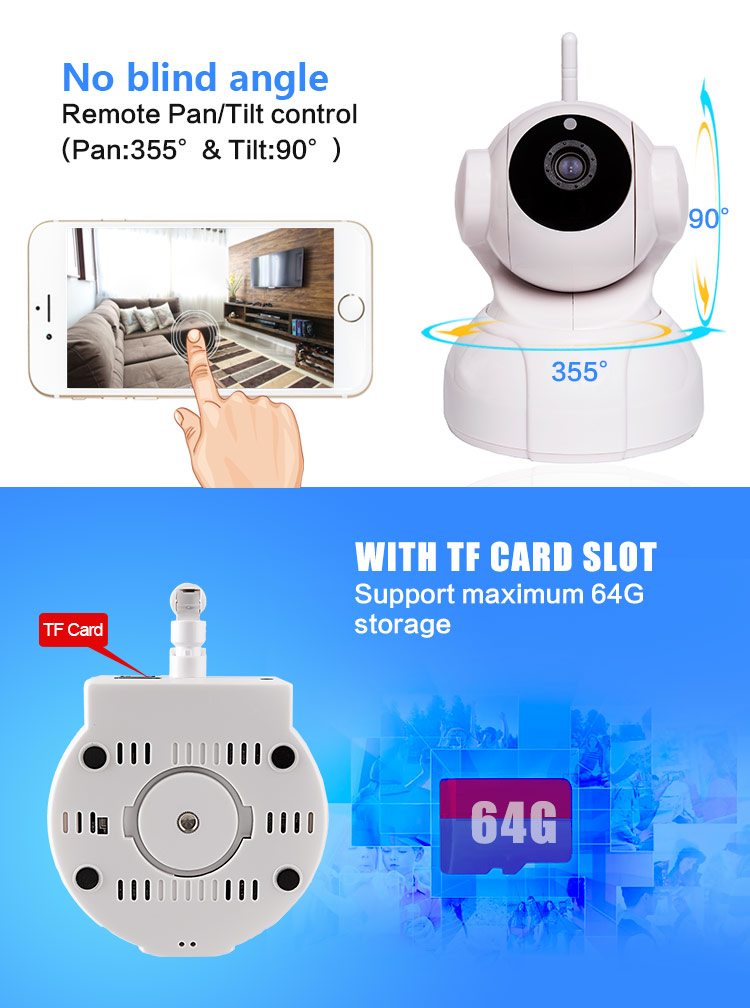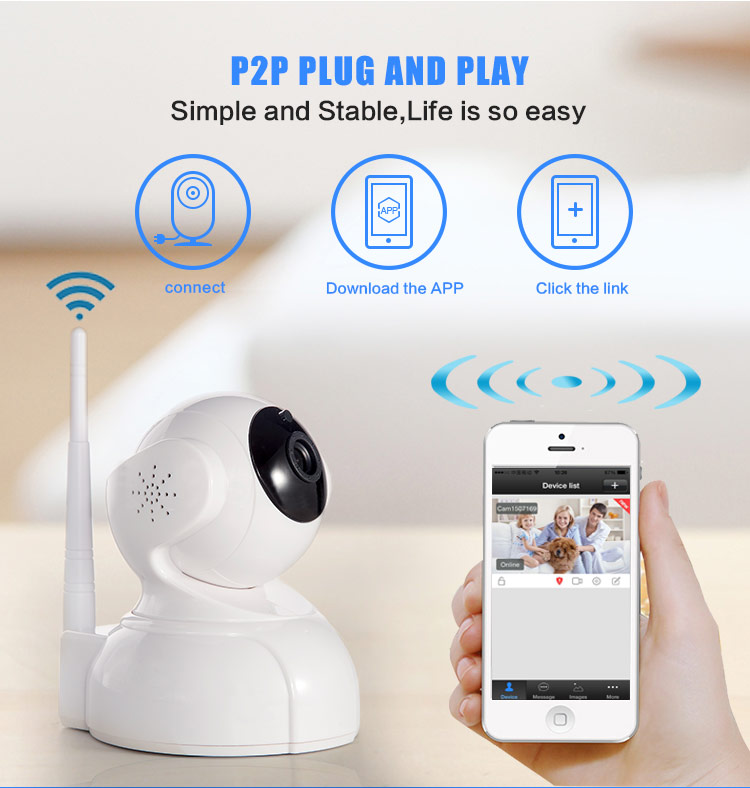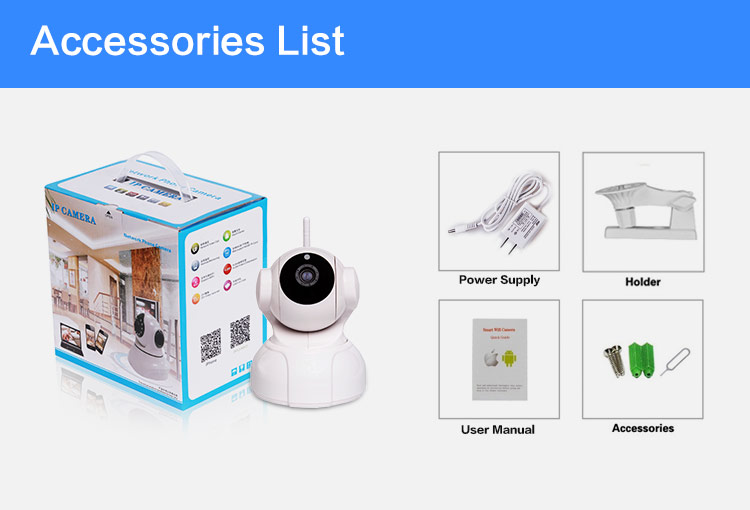 Informazioni sulla società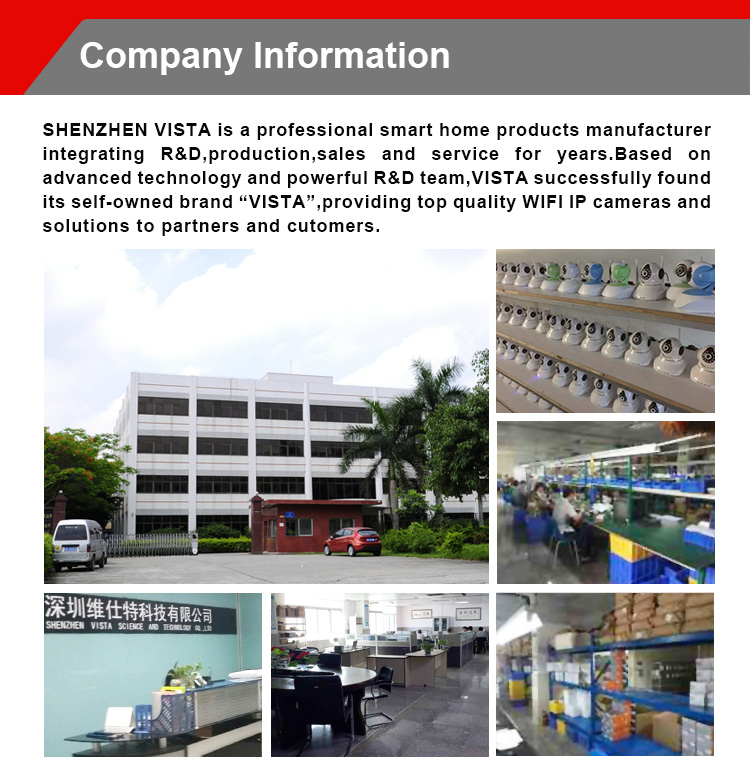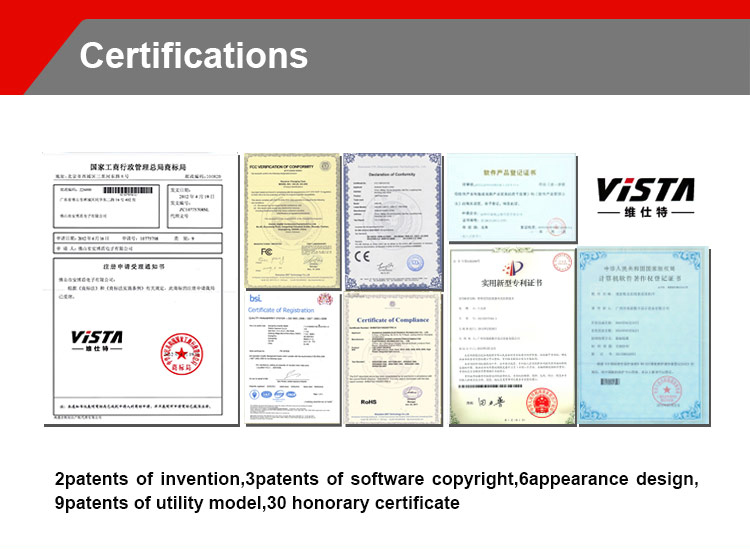 Q: come possiamo fare un ordine?
R: potete inviarci inchiesta online o via email, invieremo preventivo e conferma l'ordine, una volta ricevuto il pagamento secondo il PI, si consegnare merce presto e dirvi il numero di tracking.
Q: qual è il metodo di pagamento?
A: accettiamo i termini di pagamento di T/T, L/C, Western Union, VISA, Mastercard, Escrow, paypal e così via. Opzionale da client.
q ho personalizzare il pacchetto e stampare il nostro logo sul pacchetto e prodotti?
: Sì, noi offriamo personalizzati pacchetto e logo con diversi materiali.
Q. Qual è la garanzia per i vostri prodotti?
A: promettiamo garanzia di due anni per tutti i nostri prodotti.
Q. Qual è il MOQ?
A: il nostro MOQ è 5 pz, ma l'ordine del campione è benvenuto.
Q: possono avere campioni per testare la qualità?
: Sì, è possibile acquistare campione per testare la qualità prima della quantità di ordine.